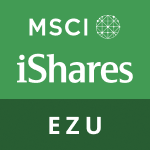 iShares MSCI Eurozone ETF was launched on 25 July, 2000, and is managed by BlackRock, Inc. The fund aims to follow the performance of investments in its benchmark, the MSCI EMU Index, the Morgan Stanley index for markets in the European Economic and Monetary Union (EMU).
The MSCI EMU Index monitors a mix of Eurozone stocks in the mid-to-large range in terms of market capitalisation. By following this index, the iShares MSCI Eurozone ETF intends to make developed markets with the euro as their official currency readily accessible to investors who wish to expand their international portfolio by including Eurozone stocks. The fund invests most of its resources in the securities and depositary receipts representing securities in its benchmark index. These securities come from 10 developed European markets: France, Germany, the Netherlands, Italy, Spain, Finland, Belgium, Ireland, Austria, and Portugal.
The fund operates in the following sectors: consumer discretionary, industrials, financials, information technology, healthcare, consumer staples, materials, utilities, communication, energy, real estate, cash and/or derivatives. The fund's base currency is the US dollar. iShares MSCI Eurozone ETF is listed on the NASDAQ. It uses the stock ticker EZU.